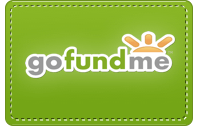 The only way I feel I can make a different, is to learn more about the issues before I can help shifting ecological ideas.  I have been accepted to study a MA Ecological Design Thinking at Schumacher College this September for a year. I would like to use this opportunity to do my practice led dissertation by advocating the merge of sustainability with theatre design.
The trans-disciplinary MA "includes the study of ecological worldviews, systems dynamics and applied complexity theory alongside the philosophies and practices of permaculture and biomimetic design."
I'm crowdfunding to cover the remaining cost of the tuition fees. Please donate if you can or share the word!